: What do you want?
: I want a white house with blue shutters and a room overlooking the river so I can paint.
: Anything else?
: Yes! I want a big ole porch wrapped around the whole house. We can drink tea and watch the sun go down.
If only it were that easy for all of us.
Shopping for a house is the weirdest experience I've ever had. It is the most specific list of I want, I need, I don't care about that I have ever had to consider.
This isn't a prom dress, or a car. This is my daughters first real home, This is a major life investment, that I'm going to agree to pay for - for the next 30 years... 30.
I know I want a kitchen that had good storage and counter space. or that we can add counter space to. I'd love an Island, or room for an
Island
or a bar. I want closet space, and big windows, and natural light, and a fire place. I want room for Bookshelves and lots of books and art.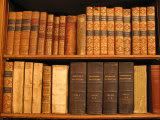 We need a decent foundation. Good roof. Fairly new windows. A fence that can contain the children.
I don't care about fresh paint, new floors, or clean carpet. Or things like handles on the cupboards, or how messy the yard is. I don't care if Peyton's playroom needs to be redone or the flowerboxes are dead. These are things I get to change for me, us, together. These are projects Teal and I get to work on.
I'm excited!!! So excited!!! and thinking soooo hard so much and so long. I'm exhausted but excited.